Nanette Gartrell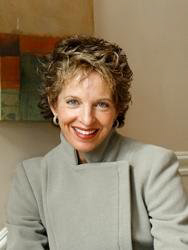 Photo Credit:
Nanette Gartrell, M.D., is a Williams Institute Visiting Distinguished Scholar, UCLA School of Law. Dr. Gartrell also has a Guest Appointment at the University of Amsterdam, and she was previously on the faculty at Harvard Medical School and UCSF. She is a psychiatrist and researcher whose groundbreaking investigations have been published in professional journals and cited in the media. Dr. Gartrell has appeared on network television (including PBS, Good Morning America, CNN, NBC, CBS, and Fox News), and on public, talk, and Sirius satellite radio. Her articles have appeared in The New York Times Magazine, the San Francisco Chronicle Magazine, Ladies' Home Journal, and The Christian Science Monitor. She lives in San Francisco with her spouse.
Get a FREE e-book by joining our mailing list today!
Get our latest book recommendations, author news, competitions, offers, and other information right to your inbox.
By clicking 'Sign me up' I confirm that I'd like to receive updates, special offers, including partner offers, and other information from Simon & Schuster Inc. and the Simon & Schuster family of companies. I understand I can change my preference through my account settings or unsubscribe directly from any marketing communications at any time. We will send you an email with instructions on how to redeem your free eBook, and associated terms.
Books by Nanette Gartrell