Jon Clinch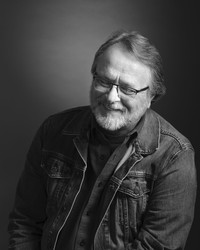 Christine Glade
Jon Clinch's first novel, Finn—the secret history of Huckleberry Finn's father—was named an American Library Association Notable Book and was chosen as one of the year's best books by The Washington Post, the Chicago Tribune, and The Christian Science Monitor. It won the Philadelphia Athenaeum Literary Award and was shortlisted for the Center for Fiction's First Novel Prize. His second novel, Kings of the Earth, was named a best book of the year by The Washington Post and led the 2010 Summer Reading List at O, The Oprah Magazine. In 2008, he organized a benefit reading for the financially ailing Twain House, an event that literally saved the house from bankruptcy. A native of upstate New York, Jon lives with his wife in the Green Mountains of Vermont.
Get a FREE e-book by joining our mailing list today!
Get our latest book recommendations, author news, competitions, offers, and other information right to your inbox.
By clicking 'Sign me up' I confirm that I'd like to receive updates, special offers, including partner offers, and other information from Simon & Schuster Inc. and the Simon & Schuster family of companies. I understand I can change my preference through my account settings or unsubscribe directly from any marketing communications at any time. We will send you an email with instructions on how to redeem your free eBook, and associated terms.
Books by Jon Clinch