Jasmine Guy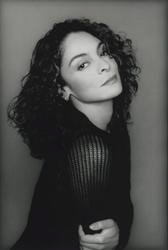 Photo Credit:
Jasmine Guy has known Afeni Shakur for nearly a decade, having met her via Afeni's son, Tupac. A multitalented performer, Guy began her career as a dancer for the Alvin Ailey American Dance Center. She moved to acting and television, however, with the starring role of Whitley Gilbert on the hit series A Different World. During the show's six-season run, Jasmine made her film debut in Spike Lee's School Daze and went on to costar in Eddie Murphy's Harlem Nights. Her other big and small screen credits include Kla$h, Diamond Men, Stompin' at the Savoy, Any Day Now, Linc's, Feast of All Saints, and her current role as Roxie in the Showtime series Dead Like Me. Jasmine is married with one child. This is her first book.
Get a FREE e-book by joining our mailing list today!
Get our latest book recommendations, author news, competitions, offers, and other information right to your inbox.
By clicking 'Sign me up' I confirm that I'd like to receive updates, special offers, including partner offers, and other information from Simon & Schuster Inc. and the Simon & Schuster family of companies. I understand I can change my preference through my account settings or unsubscribe directly from any marketing communications at any time. We will send you an email with instructions on how to redeem your free eBook, and associated terms.
Books by Jasmine Guy