Lisa Duffy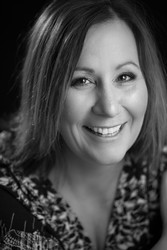 Photograph by Sharona Jacobs
Lisa Duffy is the author of The Salt House, named by Real Simple as a Best Book of the Month upon its June release and one of Bustle's 17 Best Debut Novels by Women in 2017, and This is Home, a favorite book club pick. Lisa received her MFA in creative writing from the University of Massachusetts. Her writing can be found in numerous publications, including Writer's Digest. She lives in the Boston area with her husband and three children. My Kind of People is her third novel.
CONVERSATIONS FROM A PAGE
A Conversation with Lisa Duffy and Daniela Petrova. Books available for sale by Murder by the Book. For more information, please contact conversationsfromapage@gmail.com.
BANK SQUARE BOOKS
Lisa Duffy in conversation with Hannah McKinnon, author of The View From Here
53 West Main Street
Mystic, CT 06355
KINGSTON PUBLIC LIBRARY AUTHOR SERIES
*Books available for sale by Booked!
6 Green Street
Kingston, MA 02364
TITCOMB'S BOOKSHOP
432 Route 6A
PO Box 1045
East Sandwich, MA 02537
WHERE THE SIDEWALK ENDS
*Lisa Duffy in conversation with Kristy Woodson Harvey
432 Main Street
Chatham, MA 02633
SILENT BOOK CLUB
Virtual Event
Via Zoom
Get a FREE e-book by joining our mailing list today!
Get our latest book recommendations, author news, competitions, offers, and other information right to your inbox.
By clicking 'Sign me up' I confirm that I'd like to receive updates, special offers, including partner offers, and other information from Simon & Schuster Inc. and the Simon & Schuster family of companies. I understand I can change my preference through my account settings or unsubscribe directly from any marketing communications at any time. We will send you an email with instructions on how to redeem your free eBook, and associated terms.
Books by Lisa Duffy